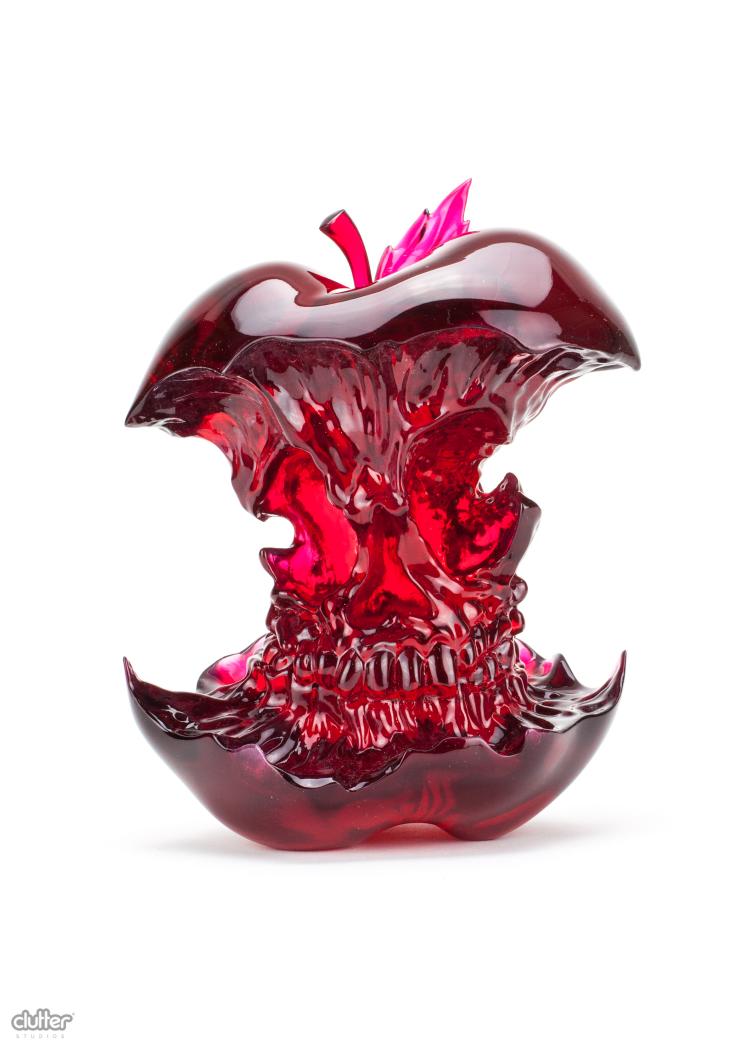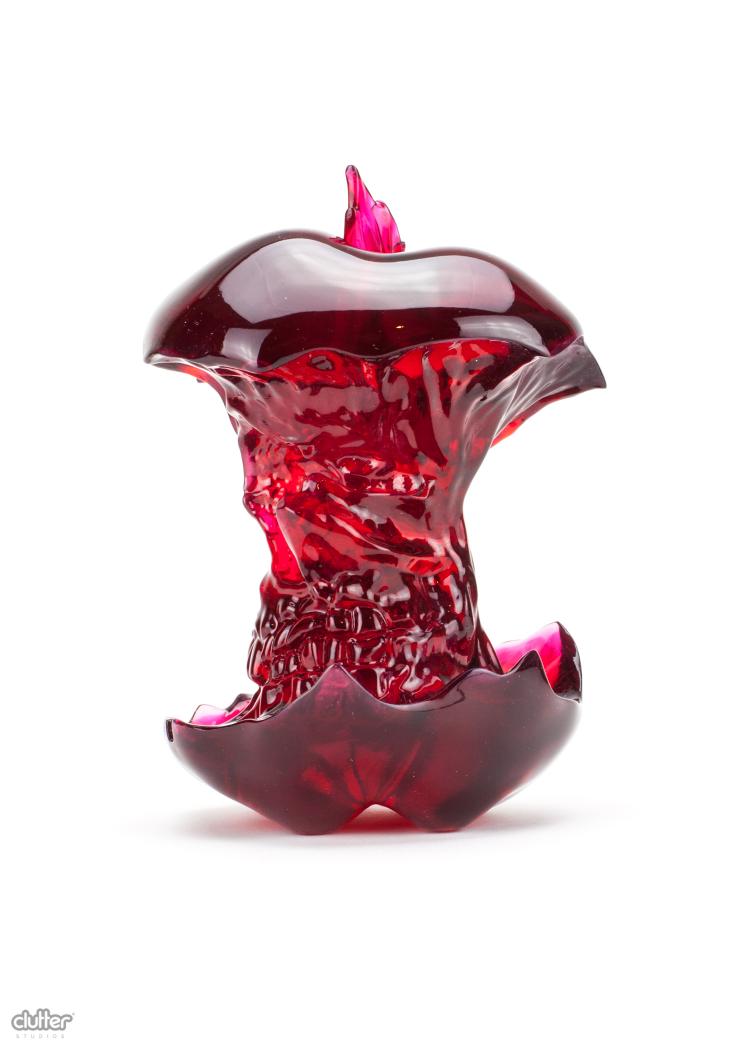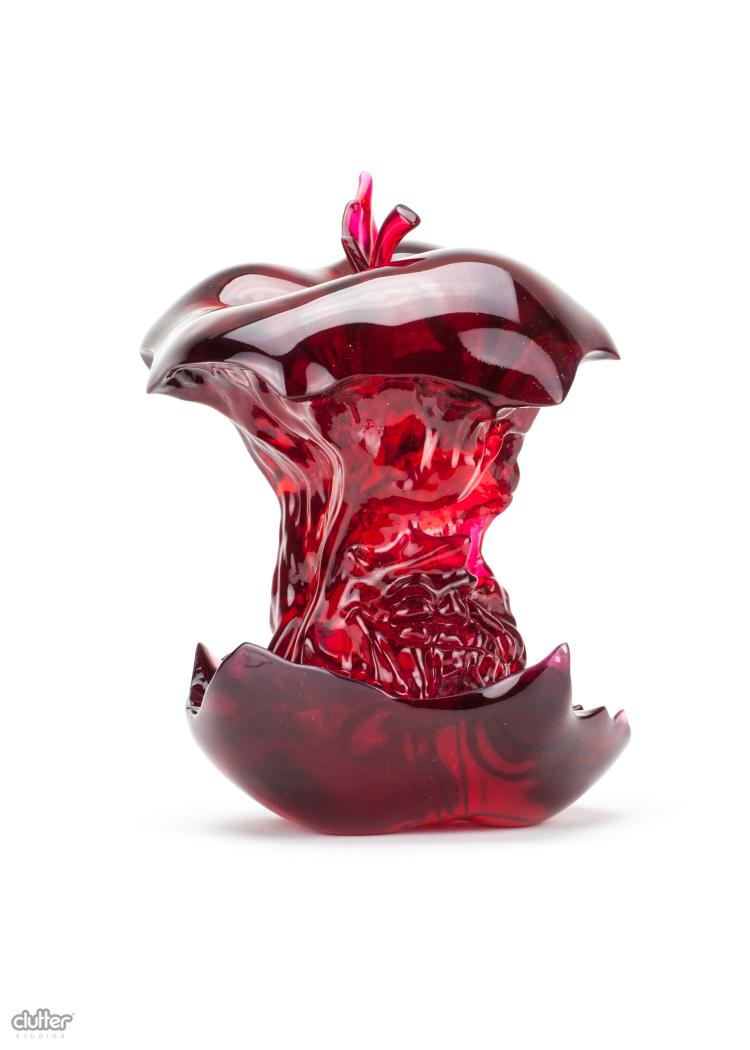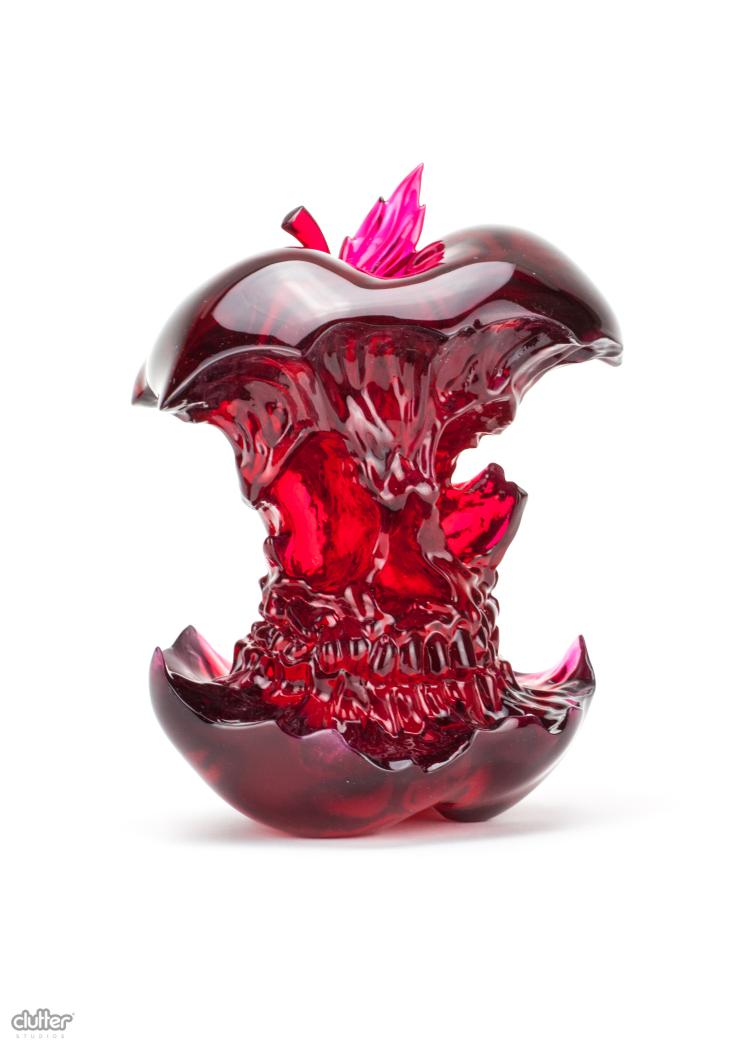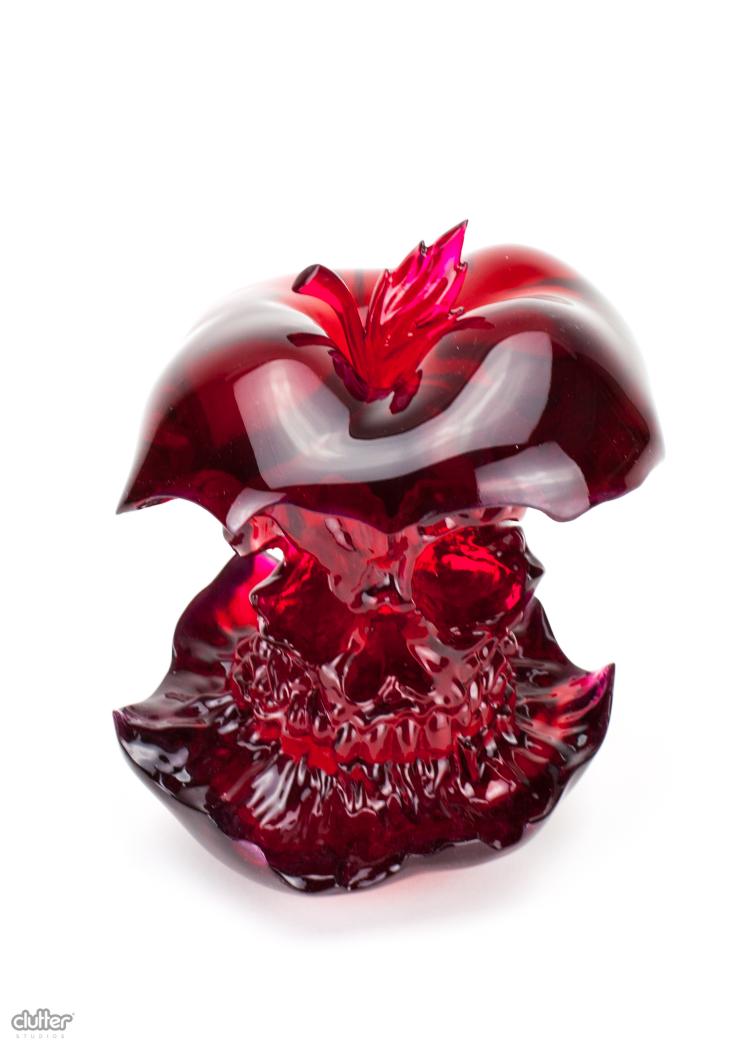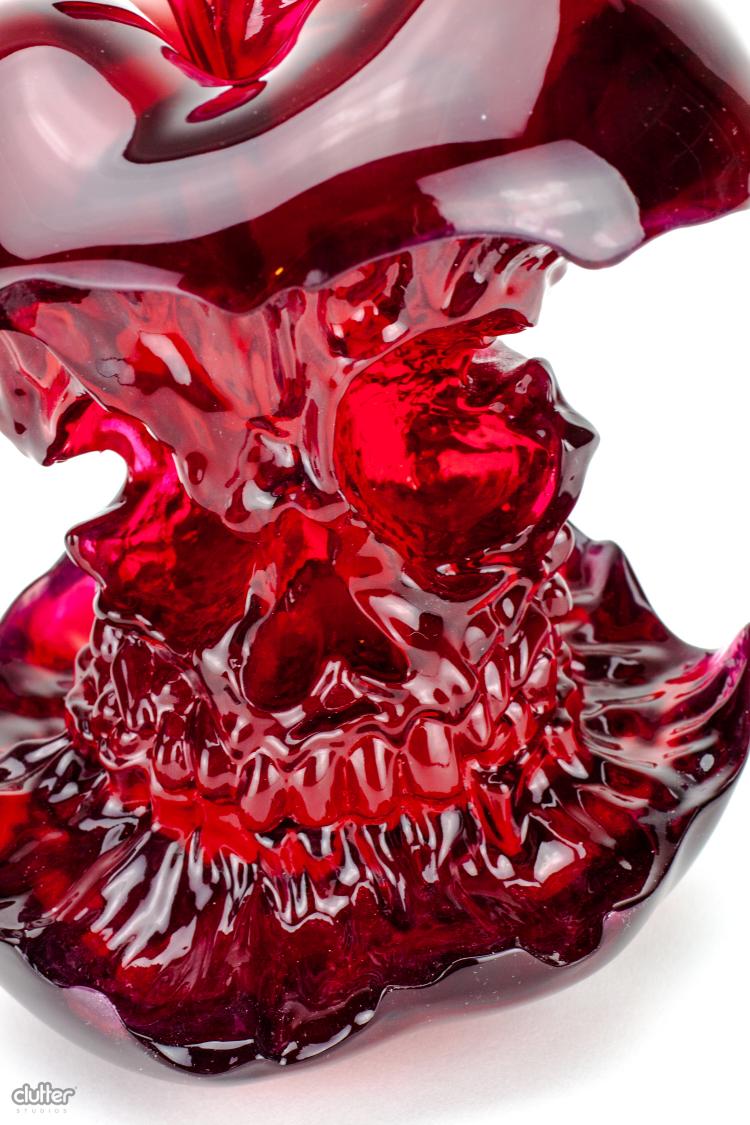 About Rotten
Clutter are excited to have teamed up with artist duo Djinn & Tonic to bring you this gorgeous sculptural collaborative resin sculpture.
A dark twist on Snow White's poison apple, this evocative design brings to life a demonic skull at the fruits devoured core. With a striking silhouette and amazing translucence, this haunting design is a centerpiece for any collection.
Each piece is lovingly handmade by Clutter using translucent resin to bring to life this giant sculptural achievement.
Measuring 8" x 6" x 5" tall, and limited to 50 pieces, these will sell fast!