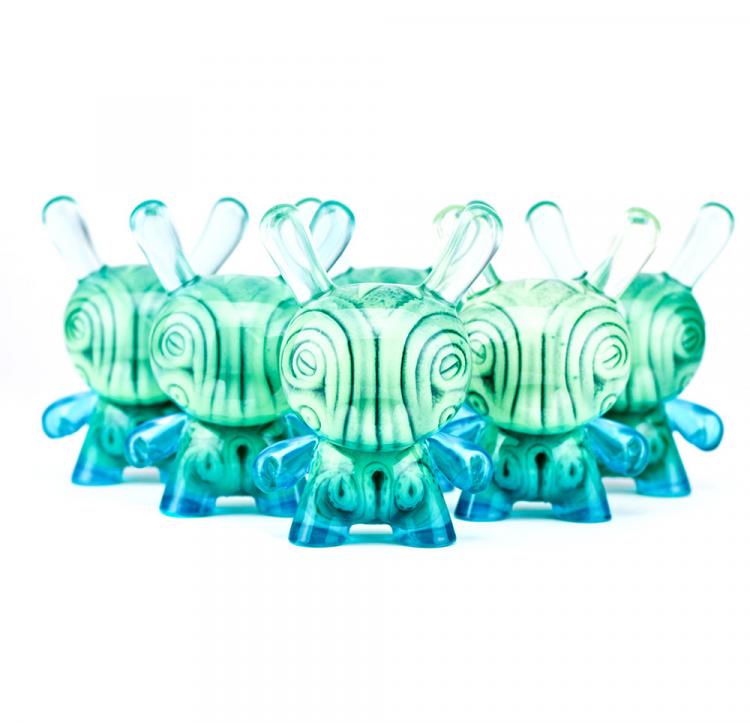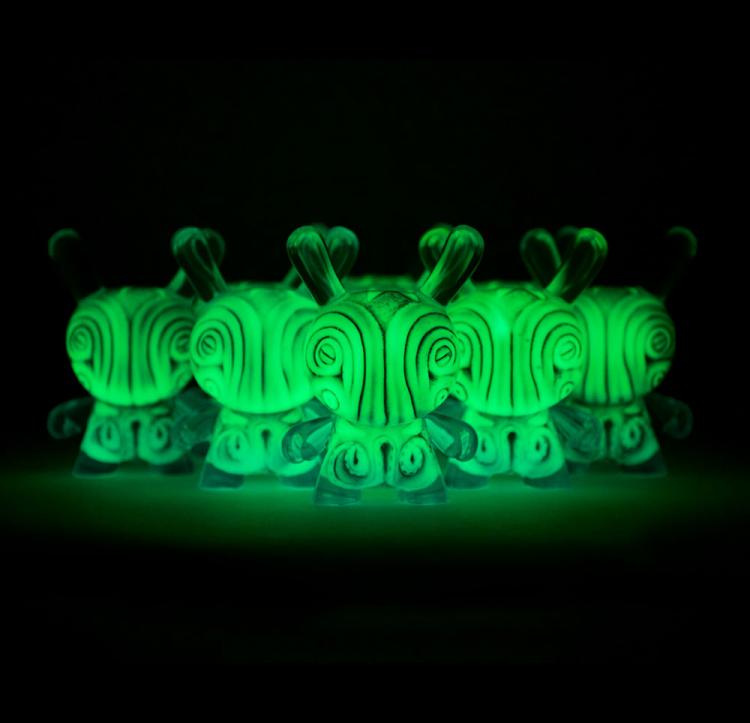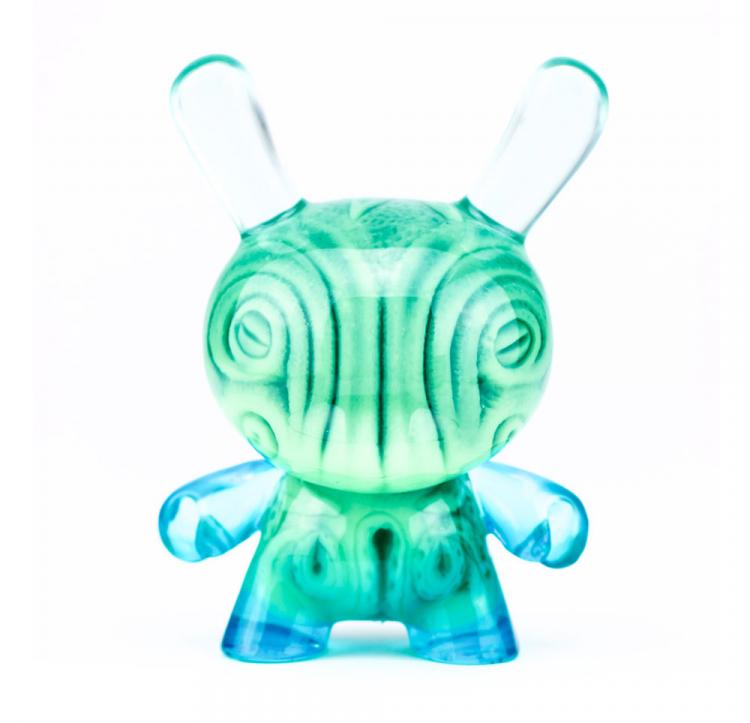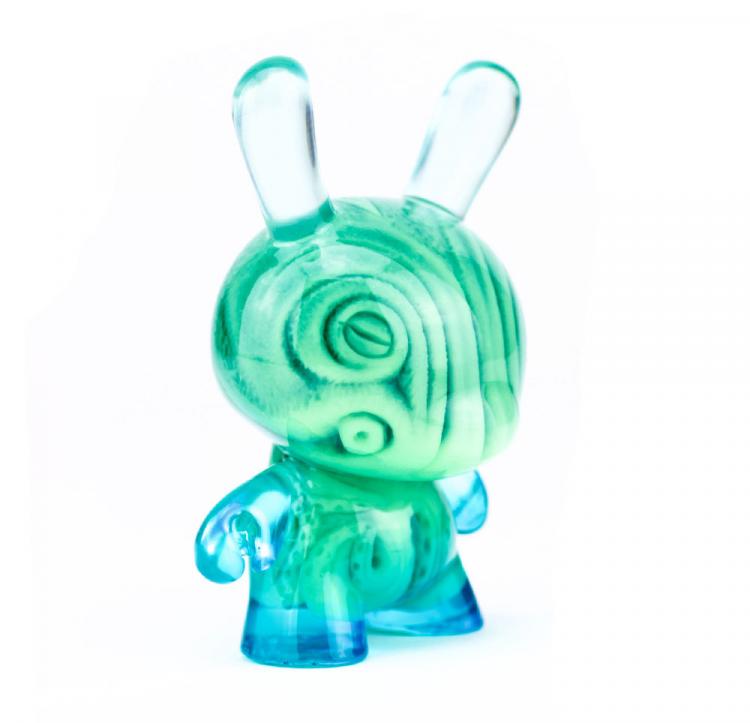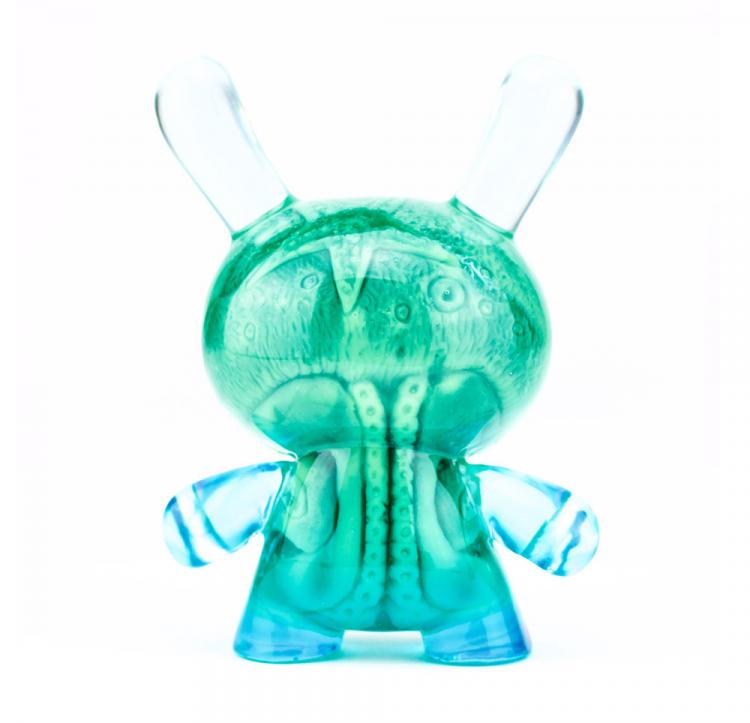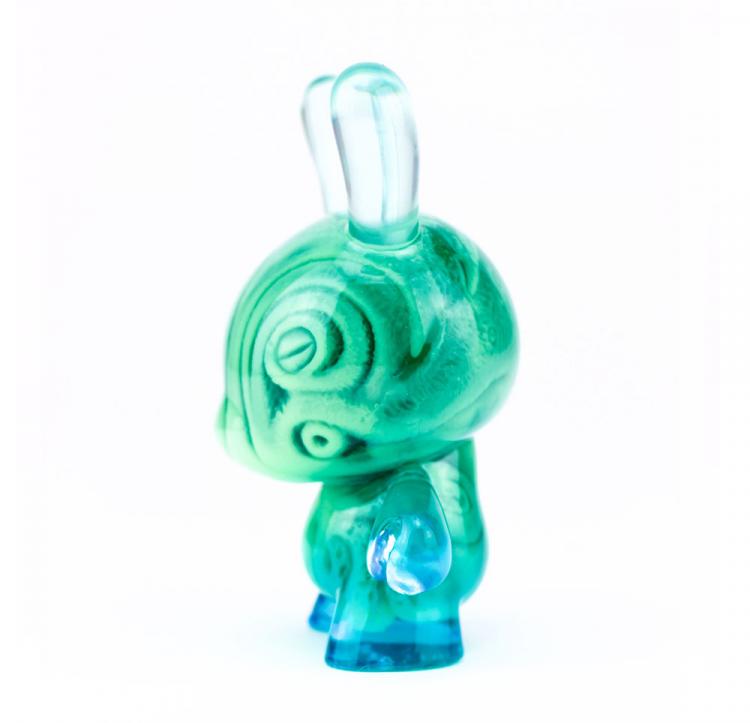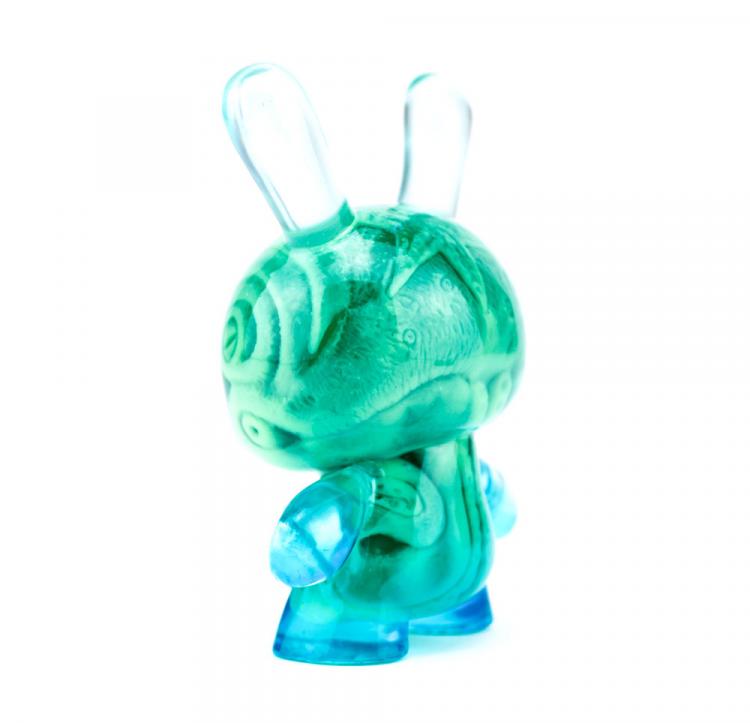 About the OctoDunny
Produced under license from Kidrobot, the OctoDunny was sculpted and cast by Clutter Studios in an edition of 25.
The internal Octopus design is triple-cast in a gossamer green/blue with GID pigment. The external Dunny skin was cast in a light blue transparent color, and then sprayed in a gradient dark blue./>/>
Sold via Clutter Magazine, these high-end art object sold out within just a few hours.