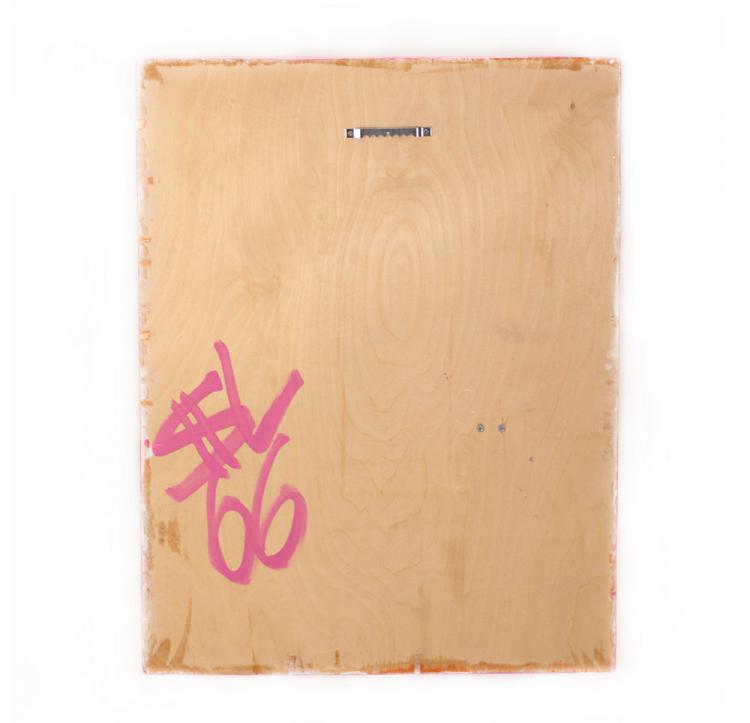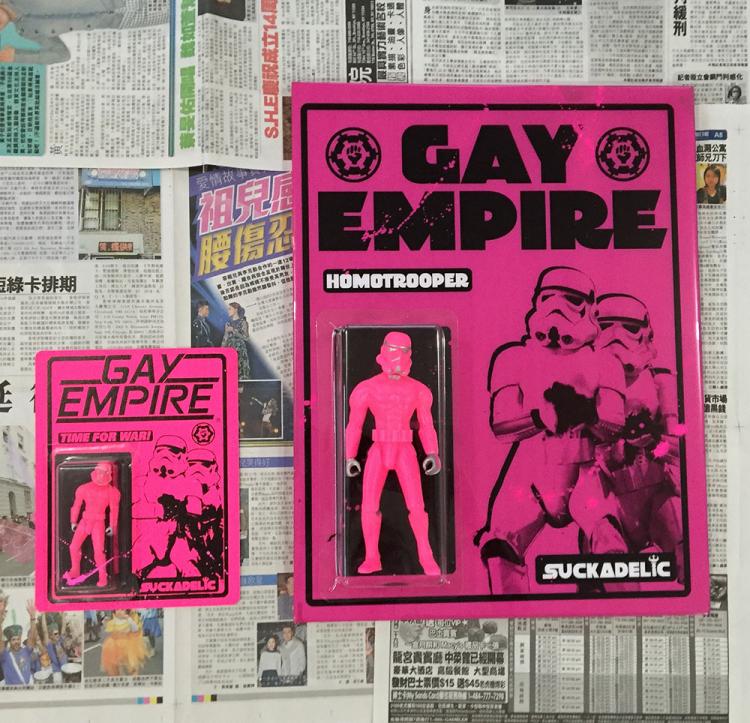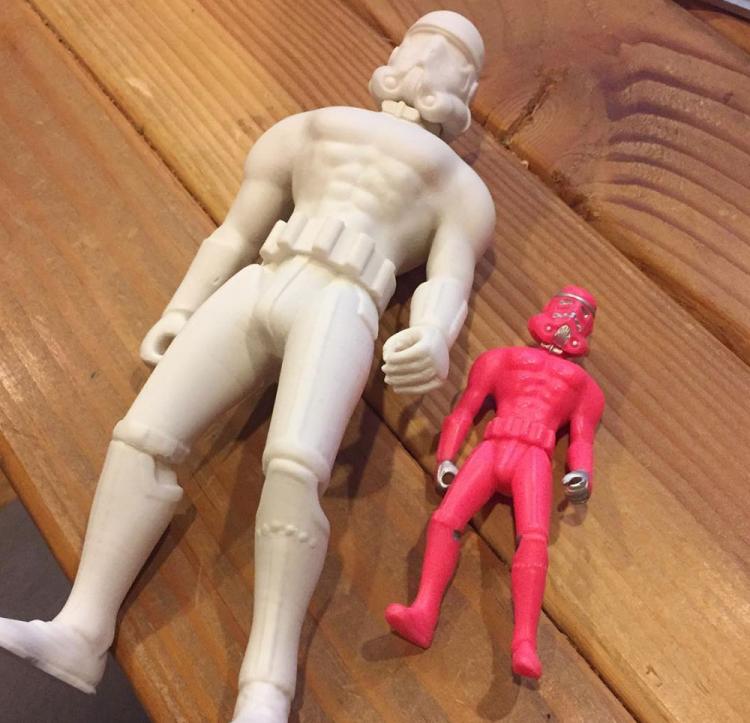 About the Gay Empire Jumbo: HOMOTROOPER.
We partnered with Bootleg genius Sucklord to supersize his iconic Homotrooper carded figure. Using 3D technology we scanned the 3.75" figure and increased size of the 3D model to become a dynamic 8" design. We then printed the newly sized figure and cast it in multiples for the release.
The Sucklord created the amazing packaging for this release.