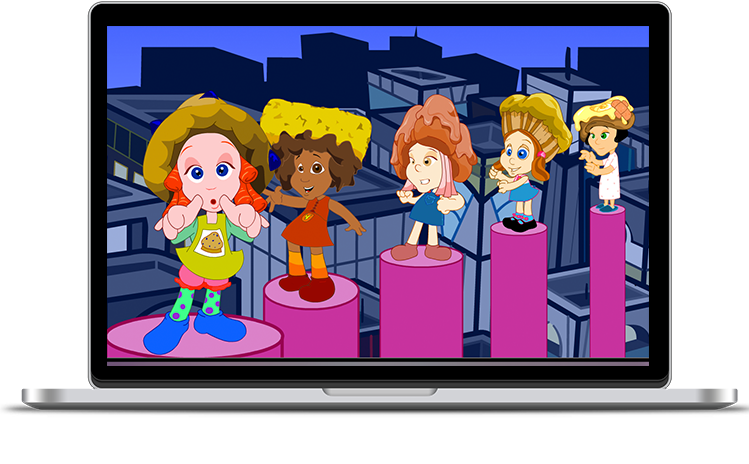 about Miss Muffy
Back at the dawn of the internet, when webisodes were a new phenomenon, Miss Muffy was created by Josh Kimberg, Nick Cogan, and the animation crew at Bullseye Art. Miss Muffy and the Muff Mob is the story of 5 muffin-headed girls who bake and rap. The very first episode was called "Lubin Da Hole Wit Sco", a parody of the classic Snoop Dogg song "Gin & Juice". The response on the internet was massive, with hundreds of thousands of users enjoying the Muff Mob.
Five more episodes and one music video later, Miss Muffy was optioned by MTV. Scoring 10 on the dials with both boys and girls in focus groups, Miss Muffy was slated to be bigger than South Park...then 9/11 happened (funny story), then everyone at MTV animation got fired... then the new team came in and decided Miss Muffy was "too intelligent" for MTV. Sorry kids, MTV thinks you're stupid.
We here at Clutter Studios love you and we're happy to archive Miss Muffy for you here forever.
Read the press reviews below